Long distance DX on medium wave
A guide to long distance listening on the medium wave, MW, band. -- Read more --
---
The Sun decides what you hear
This special solar guide tells you why you can hear rare stations on medium and short wave. And why you don't. -- Read more --

How to use A index effectively
Discussion on how A and K indices can assist DXers in getting the most from MW DXing. -- Read more --

Get your own solar index plotter
Many readers of the ARRL Propagation Bulletins from K7VVVis use the WA4TTK Solar Data Plot Utility by Scott Craig.
It grabs data out of the bulletins and stores it in a database, then plots the data for you.
Scott keeps his recent versions downloadable from his homepage at:
http://www.craigcentral.com/sol.htm
---
X-band Argentina
Argentinian stations transmitting in the extended AM band. -- Read more --

---
North American MW links
DX-midAMerica is a real Web mess, hiding lots of interesting info. For the best, go directly to the Hot list.

---

NA QSL info
from Sweden
A compilation of North American QSL's reported by Swedish DX'ers from mid 1993 to the end of 1999 is available on the Internet.
Canada and the USA have been split into separate files with individual URLs as follows:


http://www.algonet.se/~lhu/QSL93-99USA.htm


http://www.algonet.se/~lhu/QSL93-99CAN.htm
This site is operated by Lars Hedberg, Uppsala, and it also contains downloadable lists (in Word format) for North American and Central American stations heard by Nordic DXers.


http://www.algonet.se/~lhu/na1.htm


http://www.algonet.se/~lhu/ca1.htm

Welcome to DX Lake Wobegon


Sweden's own DX Lake Wobegon. From Kaj Larsson's thrilling reports during the years, the isolated Eliasmyren has become part of Swedish DX folklore. Now present on the Internet.
"In Minnesota they say that their state bird is the mosquito - you could say that about Eliasmyren too," writes Kaj Larsson about his ongoing antenna struggles:
"It's a well known fact that from the day your antenna is in place, there's going to be no more peace for you. Day and night you'll be worrying about moose, raindeer, beavers, low flying aeroplanes, logging machines, storms and very tall berry or mushroom pickers. Above you can see me trying to restore one of the antennas after the human beavers had had a go at it." -- Read more --

Bo Olofsson's NA listening
Information on MW DXing from a Swedish point of view. All presented by Bo Olofsson, long time NA editor in HCDX partner Distance. -- Read more --

--Commercial--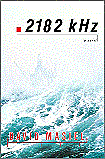 World's distress channel -- and its own little pirate radio station of weirdness and pain.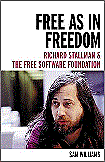 Richard Stallman's Crusade for Free Software is also a fight for freedom of expression and freedom of information -- something HCDX fully support.
Read review




Special: Nordic
MW scene