February 2002

Hong Kong sailing news on 3940 kHz
As late as 1996, Dxers heard Radio TV Hong Kong weather reports broadcast on shortwave for participants in the China Sea Race. This is a sailing race between Hong Kong and the Philippines organized by the Royal Hong Kong Yacht Club. The Cape D'Aguilar HF station in Hong Kong provided the actual transmission facilities, operating on 3940 kHz with 10 kW.
The 2002 China Sea Race Series will be from March 28th until April 6th. According to the Royal Hong Kong Yacht Club the broadcasts will begin on March 28th starting at 0945 UTC (1745 local). There will also be a morning broadcast at 2345 UTC (0745 local). Both will be on 3940. The transmissions will stop on the morning on Tuesday 2nd April whereby most of the boats should have arrived. There will be a 2345 UTC transmission for the return journey from Sunday 7th April through to Friday 12th April.
Those wishing to receive a QSL can contact: Cape D'Aguilar HF station, P.O.Box: 9896, GPO Hong Kong. Tel: +852 2888 1128. Fax: +825 2809 2434. Lam Chi Keung, Assistant Engineer, is the verification signer.
Lam and Johnson, Cumbre DX, 26 Feb 2002

---
Radio Center test broadcast
To commemorate its 10th anniversary, Radio Center from Moscow is to conduct a special short wave test.
The station will be heard world wide with a bilingual program in Russian and English on March 1, 2 and 3 at 0000-0100 on 7125 kHz.
For the first time in its 10-year history Radio Center has printed a limited edition of a special QSL card.
To receive a full-data anniversary verification card, listeners are invited to mail a correct reception report along with U$2.00 (cash) for p&h to Radio Center, Nikolskaya, 7 Moscow, 103012 Russia.
Due to budget considerations, no reception reports can be confirmed without a $2.00 fee. Sorry but reception reports sent by e-mail will not be confirmed, either.
Radio Center info, via Anker Petersen, hcdx list, 27 Feb 2002

---
Radio Okapi, Congo, on 9555 kHz
Radio Okapi, the new station operated jointly by the United Nations Observer Mission in the Democratic Republic of the Congo (MONUC) and Fondation Hirondelle, was scheduled to start February 25, 2002.
David Smith, Chief of Information to the UN Mission in the Democratic Republic of the Congo (MONUC), informs Media Network that they did not manage to get the shortwave transmitter on the air in time for the launch, but hoped to have it running by Tuesday afternoon, 26 Feb 2002.
The frequency is 9555 kHz (not 9550 as mentioned in press reports), and they're initially using an old 10 KW Collins transmitter.
Three 10 kW transmitters are being built, and are due to be delivered at the end of March.
Broadcasts commenced as scheduled on FM in three cities: in Kinshasa on 103.5 MHz, in Kisangani on 94.8 MHz and in Goma on 105.2 MHz.
Radio Okapi will broadcast round the clock seven days a week, with news, features and music, focusing particularly on the DRC, MONUC's activities, the inter-Congolese dialogue and humanitarian assistance.
In due course, programmes will also be delivered on satellite and the Internet.
Andy Sennitt, Media Network, hcdx list, 26 Feb 2002

---
Radio Okapi, Congo, on 9550 kHz
Radio Okapi, the new station operated jointly by the United Nations Observer Mission in the Democratic Republic of the Congo (MONUC) and Fondation Hirondelle, launched February 25, 2002.
Radio Okapi will broadcast round the clock seven days a week, with news, features and music, focusing particularly on the DRC, MONUC's activities, the inter-Congolese dialogue and humanitarian assistance.
The launch coincides with the start of peace talks in South Africa.
The station's shortwave frequency is 9550 kHz.
On FM, Radio Okapi will initially be heard on FM in three cities: in Kinshasa on 103.5 MHz, in Kisangani on 94.8 MHz and in Goma on 105.2 MHz.
In due course, programmes will also be delivered on satellite and the Internet.
No Web site domain has yet been announced, though Media Network notes that the domain okapi.org has been registered by a Swiss Internet provider.
Andy Sennitt, Media Network, 25 Feb 2002

---
TWR on shortwave from Malawi
Trans World Radio is establish in Malawi with a newly commissioned Blantyre FM radio station.
The TWR managment now states that it is time to proceed with phase two of an ongoing project.
Phase two includes further FM repeater stations as well as an HCJB, 1 KW shortwave tropical band transmitter that will provide nation wide coverage at night.
More on the TWR Africa web site.
Pentti Lintujärvi, hcdx mail list, 24 Feb 2002

---
Win WINB pennant
Shortwave station WINB in Red Lion, Pennsylvania, USA, is marking its 40th anniversary this year.
As part of the celebration, WINB plans to run a few contests. Here is the first:
From 9 Feb until 23 Feb 2002 only, A WINB pennant will be sent to anyone who sends an audio recording and reception report of WINB as heard on 9320 kHz between 1100-1200 UTC.
Recording can be on cassette or CD and mailed to: WINB, P.O. Box 88, Red Lion, PA 17356 USA
Alternatively, you may send a real audio or MP3 file to winb40th@yahoo.com [No WAV files please.]
While CD's and cassette recordings may be of any length, please keep audio files between two and three minutes long, says Hans Johnson, Frequency Manager, WINB.
hcdx news desk, 8 Feb 2002

---
Virgin Islands now on 1620 kHz
WDHP, in Frederiksted, Virgin Islands, on 1620 kHz received with good signal on 6 Feb between 2002-0200.
This new station started on this date, and they ask for reception reports..
Announces that this is a sister station to WRRA-1290 kHz, and that their effect is 10 kW.
Address is WDHP - 1620 Radio, #79A Castle Coakley, Christiansted, VI 00820.
Björn Malm, Ecuador, 8 Feb 2002

Heard with good signals in Sweden until fade-out at 0500 yesterday and today, 9 Feb..
Björn Fransson, Sweden, hcdx list, 9 Feb 2002

---
VOA closing Communications World
One more shortwave radio show is doomed.
The Voice of America has decided to close this popular radio DX magazine when its presenter, Kim Andrew Elliott, returns to audience research.
"It is with sadness that I will leave, and I will miss the support of my listeners," says Kim Andrew Elliott in a comment.
VOA does not plan to continue Communications World under a new host, at least for the time being.
The last programme is scheduled for 23 February 2002.
hcdx news desk, 6 Feb 2002

---
Indonesia DX situation
Indonesian radio stations heard in January:
2899.1 RPDT2 Ngada
3214.8 RRI Manado
3264.6 RRI Gorontalo
3325.0 RRI Palangkaraya
3344.8 RRI Ternate
3905.0 RRI Merauke
3960.2 RRI Palu
3976.1 RRI Pontianak
4000.2 RRI Kendari
x4003.2 RRI Padang seems to be inactive in January.
4753.4 RRI Makassar
4789.1 RRI Fak Fak
4925.0 RRI Jambi reactivated on January 30.
6071.2 RRI Jayapura
6153.8 RRI Biak
7171.4 RRI Serui
9525.0 V.O.Indonesia, Cimanggis
9552.5 RRI Makassar, local daytime broadcast
9680.0 RRI Jakarta, Pro5, Cimanggis
9741.8 RRI Sorong, local daytime broadcast
11785.0 V.O.Indonesia, Cimanggis
15125.1 RRI Jakarta, Pro3, Cimanggis
Jembatan DX 125, 5 Feb 2002, via hcdx list

---
DX sources
MW guide to Europe
Herman Boel has made a new edition of the European Medium Wave Guide available for download.
This is one of those publications which, once you've started to use it, make you wonder how you ever managed without it.




--Commercial--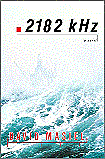 World's distress channel -- and its own little pirate radio station of weirdness and pain.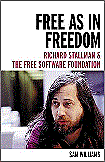 Richard Stallman's Crusade for Free Software is also a fight for freedom of expression and freedom of information -- something HCDX fully support.
Read review