July 2002

Radio América, Paraguay, testing
Radio América is now broadcasting, 24 hours a day, on 15185 kHz, on an experimental basis.
This frequency began operation 19 July 2002 with continuous, classical music. On 20 July 2002 they began rebroadcasting the regular programming of Radio América, in Spanish and in Guaraní.
The initial transmission power has been very low, 5 watts, but they will be increasing power as soon as possible.
Tests also continues on 7300 kHz and on 1610 kHz medium wave, but are sporadic.
Any DX reports will be most welcome at ramerica@rieder.net.py or at radioamerica@lycos.com or via fax 595 21 963 149. Correct reports will be verified, immediately, by email or fax.
Radio América, via Thord Knutsson/SWB, 28 July 2002
---
Cary plans Nova return
Chris Cary is planning to relaunch Radio Nova on 252 kHz, Ireland's long wave frequency. Cary, who changed the face of Irish radio in 1981 with the original Radio Nova, now lives on the Isle of Man and wants to base the station's studios in Douglas.
"Everything I can possibly do to bring back Radio Nova on 252 LW is being done," he says. "This has got to be the biggest minefield of negotiations ever. Everyone agrees that it's right - but no one will say 'yes'. It's not about money. It's just bloody-mindedness. It's very frustrating."
UK sports station TeamTalk 252 replaced Atlantic 252 on the famous frequency at the start of this year, but have failed to attract listeners.
www.radiowaves.fm 27 July 2002 via Mike Terry, BDXC-UK via DXLD
---
Radio Okapi expanding
Radio Okapi, the radio network operated by UN Mission in the Democratic Republic of the Congo, went on the air in the city of Gbadolite on 10 July 2002. It becomes the eighth city to have a local relay of Radio Okapi, the others being Kinshasa, Kisangani, Goma, Kalemie, Kananga, Mbandaka and Kindu.
Transmitters are also projected for Lubumbashi, Mbuji Mayi, Beni and Butembo. David Smith, Chief of Information to the UN Mission, tells Media Network that Radio Okapi, which launched on 25 February, is the biggest radio network in UN peacekeeping history.
In addition to FM relays in the major cities, a shortwave transmitter site is under construction in Kinshasa. The station, which will have three 10 kW Marconi transmitters, is due to go on the air in early September 2002.
In the meantime, Radio Okapi is already operating on shortwave using three 100 watt transmitters. According to the station's web site, the frequencies currently used are 6030, 9550 and 11690 kHz.
Radio Netherlands Media Network, 11 July 2002

---
Voz de tu Conciencia to 6060 kHz
Russ Stendel, owner of La Voz de tu Conciencia, Colombia, has informed through email that they will be off the air for the next few days or weeks as adjustments are made to the transmitter and licenses formalized for operation on probable 6060 kHz.
They have held off on making QSL cards and pennants until the frequency assignment is finalized, although both will be available soon.
Brandon Jordan, USA, hcdx mail list, 5 July 2002

The station has been testing on 6064.5 kHz.
This station was first heard by DXer Björn Malm in Ecuador, and has later been confirmed as being La Voz de tu Conciencia by DXer Rafael Rodriguez in Colombia, who on 23 June 2002 heard the station with this ID's:
"... en emisiones de prueba, transmite 6065 La Voz de su Conciencia desde ??? para el mundo..."
The station mentioned it address as being Apartado Aéreo 95300, Bogotá, and having written to them, Rafael Rodriguez received with returning mail the information brochure "Rescate a su Familia".
Rafael Rodríguez, Colombia, Conexión Digital, 23 June 2002
.
La Voz de tu Conciencia is run by Russell Stendal out of Lomalinda "in the southeastern plaines of Colombia, which reaches into an area that is mostly guerrilla controled, but also reaches some drug traffickers and some paramilitary".
The station is planning to move to 6060 kHz to avoid interference by Family Radio on 6065 kHz.
Address: Calle 44 No. 13-69, Barrio Palermo, Bogotá, Colombia.
hcdx news desk, 27 June 2002

---
International Finnish DX meeting
The Finnish DX Association holds an international DX meeting 15-18 August 2002 in the Finnish town Pori. The meeting is also the 2002 Conference of the European DX Council.
The agenda cover sessions and panel discussions on hard-core AM and FM DXing, international shortwave DXing and broadcasting as well as other delivery techniques. Contests and other entertainment will also be included.
Registration still possible -- more info.


EDXC turmoil.
hcdx news desk, 6 July 2002
---
Radio Luxembourg returning
Radio Luxembourg will return briefly to shortwave on 6090 kHz on 10 July 2002 from 0600 to 2100 UTC with 500 kW.
Program will be the German "RTL Radio Die grossten Oldies".
This will be a one time event, especially dedicated for
remote monitoring in order to evaluate coverage areas in view of DRM, Digital Radio Mondiale, on behalf of Broadcasting Center Europe, an RTL Group company.
QSL requests will be answered. Reports to Eugene Muller at Broadcasting Center Europe., 45 boulevard Pierre Frieden, L-1543 Luxembourg. Tel:+352 42142 7703, Fax. +352 42142 7709.
Jorge M. Valdés, 4 July 2002, Conexión Digital

The DRM Consortium is made up of 73 broadcasters, network operators, manufacturers and researchers who joined forces in 1998 to create a digital system (also called DRM) for the broadcasting bands below 30 MHz. DRM audio samples are available online at http://www.drm.org/
---
Brief, powerful solar flare
Space weather for the past 24 hours has been strong. Radio blackouts reaching the R3 level occurred.
Space weather for the next 24 hours is expected to be minor. Radio blackouts reaching the R1 level are expected. More info
hcdx news desk, 3 July 2002
---
Tests from Laser Radio
Laser Radio will be running its first test broadcast on Sunday 7 July 2002 on 5935 kHz shortwave.
Laser Radio plans to be on the air every Sunday in July, transmitting with 100 kW between 1400 and 2200 UTC.
Laser Radio will acknowledge reception reports for our shortwave broadcasts with a special "first year" QSL card. Only 2002 of these numbered QSL cards will be produced. £2 or 3 euro or $3 is requested.
Reception reports should be mailed to:
Reception Reports, Laser Radio, BCM Aquarius, London WC1N 3XX, Great Britain.
More info on Laser Radio web site.
hcdx news desk, 3 July 2002
---
First Canadian to hit X-band
Jean Ernest Pierre, the owner of the new station currently testing on 1610 kHz in Montreal, Canada, has confirmed that it is in fact his station doing preliminary on-air tests on 1610 kHz.
The call letters for the station are CJWI-AM. They are using 1 kW, but the modulation is currently suppressed awaiting some additional equipment.
I asked him about the insertion of legal station IDs and information on contacting the station. He told me that they would be inserting IDs, most likely beginning tomorrow. I suggested that there will be DXers looking to send in reception reports, and that it would be a very good idea to have a mailing address and e-mail address included in the on-air announcements. He said he would do his best to make this happen.
Sheldon Harvey, Canada, 1 July 2002, via DXLD

--Commercial--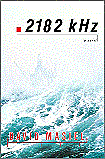 World's distress channel -- and its own little pirate radio station of weirdness and pain.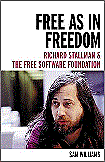 Richard Stallman's Crusade for Free Software is also a fight for freedom of expression and freedom of information -- something HCDX fully support.
Read review