January 2002

Radio Free Afghanistan launched
Radio Free Afghanistan, the latest addition to the U.S. stable of surrogate broadcast initiatives, launched today as Afghan interim leader Hamid Karzai visited the World Trade Center site.
The service opened in the Pashto language with a female announcer.
Radio Free Afghanistan (RFA) currently broadcasts according to the following schedule (Time in GMT):
1300-1330 Pashto 11920, 15525, 17725 kHz
1330-1400 Dari 11920, 15525, 17725 kHz
1700-1730 Pashto 6170, 9785, 11920 kHz
1730-1800 Dari 6170, 9785, 11920 kHz
Reception reports can be sent to RFE / RL, 1201 Connecticut Ave, NW, Washington, DC 20036 USA.
More info on RFE/RL web site.
Nick Grace C., hcdx partner Clandestine Radio, 30 Jan 2002

---
Kol Israel to cease foreign service
Shortwave listeners are facing the loss of another international radio service with the announcement by Kol Israel that their external service is to cease broadcasting by the end of February because of budget cuts.
The decision, called "astonishing" by Deputy Foreign Minister Michael Melchior, would end more than 50 years of shortwave broadcasts from Israel.
Israeli government officials are considering relying on the Internet to reach the Jewish Diaspora and other audiences abroad, instead of shortwave.
More on Jerusalem Post and Kol Israel.
Phillip M. Dampier, 29 Jan 2002, Internet Watch via DXLD

---
Estéreo Carrizal, Ecuador, on 3260 kHz
Estéreo Carrizal, in Calceta, Ecuador, has been herar on 3260 kHz on 22 Jan 2002, until 2350. The program was called "Buenas tardes El Espectador" with news and information from Calceta and the province of Manabí. After 2330 music for 1-2 hours.
Jingle: "Más apasionante que nunca, Estéreo Carrizál".
Station owner, Sr. Ovidio Velásquez, asks for listeners' reports from abroad.
Björn Malm, Ecuador, hcdx partner SWB, 27 Jan 2002

---
Radio Cielo, Peru, on 6299v kHz
Radio Cielo, in Chiclayo, Peru, has been heard regularly on 6299v kHz, drifting a lot.
For the first time I am able to more precisely state the station's location, as they in recent times have clearly stated that they are broadcasting from "la ciudad de Chiclayo".
The DJ has also been live with IDs and greetings to various people in departamento Lambayeque, for example to "Muy Finca" and "San José".
Announces, at the moment, "6.30 MHz" and also heard better than before.
Björn Malm, Ecuador, hcdx partner SWB, 25 Jan 2002

---
Radio Bethel, Peru, back on 5950 kHz
Radio Bethel, Arequipa, heard on 28 Jan 2002 between 0048-0105 on 5949.9v kHz.
ID "...usted está en la compañía de los 1050 A.M. y 5950 en la onda corta de Radio Bethel".
This is the first time that I have heard this station, which makes me believe they have reactivated the station. Heard with strong signal, in spite of WYFR, USA, being on the same frequency.
Rafael Rodríguez, Colombia, Conexión Digital, 28 Jan 2002

---
Estación 2, Peru, new on 6560.3 kHz
Radio Estación 2, Huancambamba, heard on 6560.3 kHz until sign/off at 0215 on Jand 28 2002.
This is a new station in Huancabamba, which may belong to a familia of radio stations owned by Radiodifusoras Huancabamba, which have earlier been heard on this station.
Announced a morning schedule between 1100-1500 and an evening schedule between 2200-0300.
ID: "... les informamos la hora: 8 de la noche con 45 minutos; así es, amigos, somos Estación 2 de Huancabamba, la radio de la nueva generación es una radio que nació para nosotros y también para ustedes oyentes..."
They asked for letter to Radio Estación 2, Barrio San Francisco, Huancabamba, Piura, Perú.
Rafael Rodríguez, Colombia, Conexión Digital, 28 Jan 2002

---
Macedonia boosted on 810 kHz
The expert teams from the public enterprise Macedonian Broadcasting started the installation of the 810 kHz mediumwave transmitter in Ovce Pole on Monday, 28 January.
The transmitter, whose power is 1.2 Megawatts, will become operational by the end of April 2002, and will make Macedonian radio heard in most parts of Europe, North Africa and some parts in the Near East.
Macedonian state news agency, via BBCM/ DXLD, 28 Jan 2002

---
France to make AM private
The French radio authority, CSA, has announced that it will soon make a number of MW frequencies available to the private sector.
RMC Info, Littoral AM, Superloustic and Ciel AM are widely regarded as favourites for the first batch of licences. Ciel AM make no secret of the fact that they want a channel in Marseille and Lyon in addition to the one in Paris.
Rémy Friess, France, MW News list, Jan 2002

---
QSL info for Radio Oman
Full detail QSL folder received in 70 days for a reception report on 15140 kHz at a 1400 English broadcast.
Address: Radio Sultanate of Oman, P.O. Box 600, Muscat, v/s director of frequency
Giovanni D'Amico, Switzerland, 25 Jan 2002

HCDX area propagation forecasts, with coverage maps, for Radio Sultanate of Oman.

---
Malawi back on 3380 and 7130 kHz
Chris Greenway in Nairobi reports that since yesterday, 21 Jan, he has been hearing Malawi reactivated on 7130 kHz.
Dave Kenny, 22 Jan 2002, BDXC-UK via DXLD

MBC Radio One is back on 3380 kHz. Good reception at 1830 in vernacular, with talk and music.
ID as "MBC Radio One" at 1845, then continiued with talk and music. At 1930 program in English.
Mahendra Vaghjee, hcdx list, 29 Jan 2002
---
Radio Gulf reported back on 3245 kHz
Radio Gulf in Papua New Guinea is back on air after being off air for 19 months. The radio station which had been off air since May 2000, was switched on at New Year's Eve, December 31, 2001.
According to station manager Timothy Akia, Radio Gulf went off air in May 2000 as a result of a little button in the station's transistor blowing up. This was the result of the continuous black out that Kerema town was experiencing. The station could not get this fixed due to lack of funds until acting Gulf administrator Miri Setae's team took office and, realising the significant role the station played, pumped in enough funds to get it back on air.
Radio Gulf will be on air 0645-1315 and 1900-2200 on 3245 kHz.
The Independent, Jan 10 2002, via Don Nelson, DXLD
---
From our Partners
Map it -- and hear it
HCDX, and Jari Perkiömäki, now offers area coverage predictions for a selection of short wave broadcasters around the world.
Now you never have to ponder when to listen -- just look at the maps. More on HCDX map web
---
Megaradio to focus on 1575 kHz
Megaradio director Horst Bork recently stated that 1575 kHz will be boosted to 500 kW "within the next weeks", but high power will be used during nighttime only.
Indeed, 1575 is meant as "nighttime standard" and an overnight switch-off is under consideration for other outlets.
Kai Ludwig, Germany, 19 Jan 2002, via DXLD

Megaradio Stuttgart new on 738 kHz
Megaradio Hirschlanden, in Stuttgart, Germany, is on medium wave 738 kHz since 16 Jan 2002 at 16.26:30.
Program consists of music like the usual "Youth Radios" format on FM band, but very few advertisements in between could be observed yet.
ominant station on this channel at this location is usually Radio Nacional de España RNE-1 Barcelona with 600 Kilowatt of power from Spain.
Wolfgang Büschel, Germany, 18 Jan 2002, via DXLD
---
New Russian station on 1305 kHz
Radio Druzhba started operating via a powerful medium wave transmitter located near Moscow on 1 January 2002.
At present the station is on the air with test transmissions broadcasting pop and folk songs of the Commonwealth of Independent States, CIS, countries.
In a brief address to the audience, transmitted on January 3, the station promised that Radio Druzhba (meaning Radio Friendship) would specialize in CIS topics and would broadcast corresponding information, analytical, cultural and musical programs.
Igor Sannikov, Russia, hcdx list, 17 Jan 2002
---
Royal wedding to stir up airwaves
On 2 February 2002, Radio Netherlands will present live coverage of the wedding of Crown Prince Willem-Alexander and Maxima Zorreguieta.
Extended airtimes, new frequencies and some normally not used transmitter sites will be brought into service for this important world event. More than 20 shortwave frequencies will be operating simultaneously.
All details on Radio Netherlands' Media Network.
hcdx news desk, 18 Jan 2002

---
EDXC getting smaller
The European DX Council is losing members. In a summary after one year as Secretary General, Luigi Cobisi notes that four member clubs left the organization during 2001; Play DX and Co.Rad, both Italy, DX Listeners' Club, Norway, and the KWFR, Germany.
As of 13 Jan 2002 the EDXC has 15 paying member clubs.
After a low turnout at its 2001 annual meeting in Budapest, Hungary, the EDXC now hopes for a revival at its 2002 meeting in Pori, Finland, in August.
"Unlike recent EDXC conferences tourist matters will play a minor roll. This year's conference will concentrate on the hobby itself", says organizer, and former EDXC Secretary General, Risto Vähäkainu.
hcdx news desk, 13 Jan 2002

---
Iceland to leave shortwave?
On 22 December 2001, the shortwave relays of the Icelandic National Broadcasting Service, Ríkisútvarpið, returned to the air after an absence of several months.
The future of these transmissions is uncertain, however, and this might be a last chance for DXers to report this station on shortwave.
Dora Ingvadóttir, the radio director of Ríkisútvarpið, expects a final decision any day now, writes Bernd Trutenau in a Media Network report.
Media Network, the Netherlands, 11 Jan 2002


--Commercial--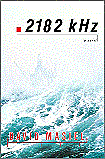 World's distress channel -- and its own little pirate radio station of weirdness and pain.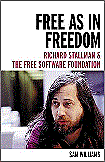 Richard Stallman's Crusade for Free Software is also a fight for freedom of expression and freedom of information -- something HCDX fully support.
Read review