February 2001

Radio Centenario, Bolivia, on 4865 kHz
Radio Centenario, Santa Cruz, Bolivia, has changed its frequency from 4855 to 4865 kHz.
I heard them between 2230-2330 with good signals and religious programming.
They announced using a new frequency, so this move is official.
Rocco Cotroneo, Brazil, radioescutas via DXLD, Feb 23, 2001





Radio Gardarika on new frequency
Radio Gardarika, in St. Petersburg, Russia, has changed its shortwave frequency to 6235 kHz. They transmit daily between 1900-2100.
The change is done because of an UNID interfering source on 6227 kHz (military RTTY-like transmitter).
Mikhail Timofeyev, Russia, hcdx list, February 23, 2001

Radio Gardarika operates three networks, the "traditional" one on the wired network, "Nevskaya volna" on 69.05 MHz and "Radio studio" on 102.4 MHz. The shortwave broadcast contains a mixture of both "Radio studio" and "Nevskaya volna", so both identifications can be heard on shortwave.
Bernd Trutenau, Lithuania, swedx list, February 23, 2001

Gardarika, Russia, on shortwave
Radio Gardarika, a local Russian FM station in St. Petersburg, has started regular shortwave broadcasting starting on Friday, February 16, 2001.
Schedule: 1900-2100 UTC daily on 6230 kHz to Europe.
You can send comments about these transmissions to the following addresses:
Radio Studio Doma Radio "Gardarika", Ligovsky prospekt 174, St.Petersburg, 197007, Russia.
E-mail: studiosw@metroclub.ru
Mikhail Timofeyev, Russia, hcdx list, February 15, 2001





Voz del Campesino now Nueva Amanecer
Radio Nuevo Amanecer, Celendín, heard Feb 10 between 2340-0104, with chicha mx.
ID "17 para las 7 de la noche en su Radio Nuevo Amanecer..."
Later same day, Feb 10, at 0204-0305 heard with ID "Por Radio Nuevo Amanecer desde Celendín...". When signing off:
"Bueno, estamos llegando a la parte final; esperamos nos visiten y/o nos escriban. Nuestra dirección es Jirón Grau 485, Celendín; los esperamos en nuestro nuevo local, será hasta el día de mañana a las 5 de la mañana con nuestro programa amanecer campesino... muy buenas noches", all followed by national anthem.
This station is ex Radio Celendín – Radio La Voz del Campesino - Radio. Ecos del Edén, and now Radio Nuevo Amanecer.
I called the station at the number for Radio Ecos del Edén, but nobody answered. The phone company informed me that this number no longer exists.
Pedro F. Arrunátegui, hcdx contributing editor, Feb 12, 2001





More Canadians leaving medium wave
The CRTC has approved the move of two more Canadian AM's to FM:
CKAP-580 Kapuskasing ON to 100.9, 12kW.
CKGY-1170 Red Deer AB to 95.5, 100kW
:When CKGY goes to FM, Red Deer, and Lethbridge-Taber will have lost all their AM stations, and only CHAT-1270 remains in operation in Medicine Hat.
The signal of CKGY is quite good in Calgary during the day, when they are 50 kW, but at night very poor as they drop to 14 kW and Calgary is in a null.
Deane D McIntyre, AM DX NewsFlash, February 15, 200





DX sources
Updated MW DX Guide
Radio Netherland's Media Network has published a new edition of its guide to Long Distance Medium Wave Listening.
Incorporating much of the original text by Steve Whitt, some new chapters by Paul Ormandy have been added, describing how to go about organising a DXpedition, and looking at the future of Medium Wave DXing.
DXing on Medium Wave

FM Handbook to return
After several years of absence, the European FM Handbook will retrun in May.
EFMH 2001, the 12th edition will contain 450 pages of information on 30.000 FM radio stations in Europe, Middle East and Northern Africa.
More information can be found on FM&TV DX Plaza.


Japan in a nutshell
With the World Radio and TV Handbook woefully inadequate and inaccurate in its coverage of Japanese broadcast radio, DXers John Bryant, USA, and Takazi Okuda, Japan, now offer The Comprehensive Listing of Japanese Medium Wave Stations in Japan.
The list is offered without restriction for any non-commercial. For info and downloads go to John Bryant's radio web.



Voice of Justice for Cambodia
Cambodia`s opposition Sam Rainsy Party, which has been denied free airwaves access in the country, said it will begin shortwave radio transmissions from abroad, HCDX partner site Clandestine Radio reports.
Called the Voice of Justice, the station will broadcast once a week between 1000 and 1100 UT on 15455 kHz, starting Saturday, February 17.
Clandestine Radio Watch, February 16, 2001

More on Clandestine Radio web site


Solar maximum is here
The Sun has flipped.
"It's a good indication that Solar Max is really here," says David Hathaway, a solar physicist at the Marshall Space Flight Center.
The Sun's magnetic north pole, which was in the northern hemisphere just a few months ago, now points south. It's a topsy-turvy situation, but not an unexpected one.
"The magnetic poles always exchange places at the peak of the sunspot cycle," says David Hathaway.
hcdx news desk, February 15, 2001

More on NASA web site


WGIT running 10 kw on 1660 kHz
WGIT, Puerto Rico, is testing on medium wave 1660 kHz.
It is testing from Canóvanas, a suburb of San Juan, mostly at night, with the name La Grande 16-60.
This station was moved from Camuy, on the NW coast, to a suburb on the eastern side of the San Juan metro.
The transmitter site is near that of WIDA-1400 in an area of Carolina called Hoyo Mula, near a riverbed in a partial mangrove swamp with good conductivity.
The station is owned by Aureo Matos, Jr. His father owns several religious stations in PR, including WBRQ-97.7 in Cidra and a Mayaguez area evangelical Christian FM. Broadcasters in PR expect a nostalgia based oldies format using traditional Puerto Rican music when it goes on regular schedule.
Tests are apparently being conducted using 10 kw.
David Gleason, AM DX NewsFlash, February 15, 2001


WGIT, Puerto Rico, testing on 1660 kHz
WGIT, Puerto Rico, is testing on medium wave 1660 kHz.
Both Al Merriman, USA, and Barry Davies, UK, reports to HCDX that the station is WGIT in Canóvanas, Carolina, San Juan. Barry Davies adds that FCC gives the address as PO Box 7, Moca, PR 00676.
hcdx news desk, February 14, 2001

The station has been heard around Europe, as well as in the Americas. Here are some of the reported loggings:
Heard in UK 0100-0400 on February 10, carrying continuous SS music and frequent SS IDs including "Ésta es una prueba de la gigante 1660 AM .... ... San Juan".
Dave Kenny, England, IRCA via DXLD, Feb 11, 2001

Station heard with great signals in Sweden, heard first on February 8 at 2200. Calling itself El Gigante, and says transmitting from Carolina, San Juan.
Gert Nilsson , Sweden, swedx list, Feb 10, 2001

Station heard on February 10 here in Umeå, giving ID as "Estación WGIT Canóvanas, Carolina, San Juan, 1660 AM".
According to NRC log the address is P.O Box 2780, Camuy, PR 00627.
Lars Bygdén , Sweden, swedx list, Feb 10, 2001





Radio Encarnación returned to owners
The Paraguayan station Radio Encarnación has been returned to its original owners after years of legal struggle.
In a moving ceremony the radio was returned to the widow of former owner Carlos Madelaire, now deceased.
The radio was, however, returned with most equipment pillaged and the rest in total disorder, reports ABC Color in Asunción.
Levi P. Iversen, Paraguay, Conexion Digital, February 7, 2001

Earlier ABC Color report, June 2000


Internet
Hit those numbers
For a truly surreal numbers station experience, point your browser to computer gallerist Matt Adams' web site.
Note: Flash 4 plug-in needed.

Reaction on Number Stations

There are plans to open a spy museum in Washington DC. Malrite Co. intends to open the International Spy Museum, which it calls "the largest permanent exhibit dedicated to the history of espionage".

Report in Washington Post


Report on NewsMax.com



"Not amusing anymore"
The unofficial, and satirical, EDXC web site has been closed.
"Some people were taking the matter far too seriously", explains EDXC teaser Enrico Oliva to HCDX, adding:
"It was not amusing anymore."
The big commotion started when Oliva tried to comment on "the attitude of the new officials to release an enormous amount of interviews", as well as the new EDXC plans on "standardization of logs, reception report forms and QSL's", comments that were barred from the EDXC mailing list.
"I found all this simply ridicolous", says Oliva.
As a protest, and to show that opinions cannot be stopped in these Internet days, the satirical EDXC web site was created.
After a short brohaha, all this is now part of European DX history. At least for the time being.
hcdx news desk, February 6, 2001

More on the Italian EDXC turmoil


Radio Asia new Gulf powerhouse
Gulf news reports that Radio Asia has signed an agreement to operate two new 24-hour FM and mediumwave radio stations. The mediumwave channel will concentrate mainly on programmes in Malayalam.
The original 20 kW transmitter on 1152 kHz has been replaced by one of 200 kW, making it the most powerful Asian language station in the Middle East. That would explain the numerous loggings of this station on 1152 in recent months.
Now with a 24 hour service looming, it looks set to become a common DX catch.
Andy Sennitt, Radio Netherlands, hcdx list, February 5, 2001

More on RN Media Newsdesk


Digital radio on shortwave
On February 5, 6, 7 and 8, Deutsche Welle will broadcast test transmissions for Digital Radio Mondiale from its Sines relay station at 1200-1400.
One of the following schedules will be used, depending on propagation:
1200-1400 on 21670 kHz
1200-1400 on 17525 kHz
1200-1300 on 15655 and 1300-1400 on 15470 kHz
There will also be DRM transmissions from Jülich, Germany, on February 7 and 8 at 1130-1230 on 5900 kHz with 40 kW.
These are special transmissions for the HFCC meeting in Geneva.
Andy Sennitt, Radio Netherlands, hcdx list, February 2, 2001

Digital Radio Mondiale web site


DRM report on Media Network




INC to broadcast to Iraq
Radio Hurriah is merely weeks away from launching its programming into Iraq, reports Clandestine Radio Watch.
Funded entirely through American aid, the station will broadcast on medium wave from a high-powered transmitter in Iraqi Kurdistan.
A member of the Iraqi National Congress (INC), which is sponsoring the broadcasts, has told CRW on condition of anonymity that "the launch of INC radio will be delayed until later in February."
Radio Hurriah, according to a follow-up report sent by U.S. President Clinton to Congress on January 17, is "one of the INC's most important operations within its larger program to promote a transition to democracy in Iraq."
Nick Grace C., Clandestine Radio Watch, February 1, 2001

"Clinton Sends Report on Iraq to Congress"






Italian turmoil around EDXC


The ongoing Italian DX war around the European DX Council, EDXC, is heating up.
A new satirical web site tries to ridicule the recently elected Italian EDXC leaders as being on a selfish, worldwide ego trip.
The attack is met with repulsion from the EDXC ranks.
"The elected Secretary General and Assistant Secretary General should be supported by all Clubs and DX-ers to do their job representing all 13 DX Clubs in Europe, and not jammed as they are by this new website, says an indignant EDXC auditor Anker Petersen, adding:
"They have more important jobs to do than spending their time on quarrelling with individuals."
hcdx news desk, February 4, 2001





Final blow to shortwave listening?
Plans on using shortwave frequencies for in-house data communications are moving on fast in Germany, in spite of protests from radio listeners, broadcasters and official agencies.
Studies by the Radiocommunications Agency, responsible for the supervision of the British radio spectrum, shows that "broadband data access methods over existing telephone or mains wiring will cause unintentional RF emissions which may adversely affect the established radio noise floor".
The Smith Group Limited adds that "it is clear that the [noise] levels produced by the real-life systems are very significant".
Still, German power companies continues to push for Powerline Communications, planning to use frequencies between 9 kHz and 30 MHz.
"If allowed to go ahead as proposed, Powerline Communications will be a new and unwelcome source of potential interference to the shortwave broadcasts", warns Andy Sennitt of Radio Netherlands.
He urge all users of the radio spectrum in Germany, especially shortwave listeners and broadcasters to file protests to the German he regulatory authority.
"The German bureaucrats would love it if nobody bothered to register their concerns or objections," adds Sennitt.
"That would make their job easier, and ensure that the interests of SWL's and DXers do not have to be taken into account when calculating permitted field strengths etc."

More PLC info on the Internet:
Official info from RWE Powerline, Germany
White paper from Ilevo, Sweden [PDF]
EDN Magazine background
Nein zu Powerline
Keine PLC
hcdx news desk, January 30, 2001

Please don't bother the EDXC
I was concerned about this, and hoped to involve the European DX Council.
Therefore I sent a message to the EDXC mailing list, asking if the EDXC wants to take a position on this.
The reply:
"Your message has been deemed inappropriate by the moderator."
This sounds unbelievable to me.
Enrico Oliva, Italy, hcdx list, January 30, 2001

EDXC: We have to investigate
After lots of requests for action against the planned introduction of PLC systems, the new EDXC Secretary General Luigi Cobisi has come forward with an answer:
"This requires the Council to get more information on the scientific side", says Cobisi.
The EDXC Secretary General has asked for help from professor Filippo Giannetti at the University of Pisa, Italy, "to produce a document about possible interference of PLC techninques on radio listening".
This information is expected at the end of February.
One major problem here is that German regulatory authority has set February 16 as deadline for presenting views on Germany's plans for PLC systems.
Luigi Cobisi, Italy, edxc mailing list, February 1, 2001

EDXC is blowing it


More on Internet
A Threat
and a Promise
Full text of Andy Sennitt's personal editorial at Radio Netherlands' web site

I am baffled at how little interest the radio community has shown in the latest threat to hit shortwave broadcasting: Powerline Communications, Radio Netherlands' web editor Andy Sennitt writes in a personal editorial.
Meanwhile, Sennitt continues, the organisation that claims to represent the interests of DXers and shortwave listeners in Europe has grudgingly been forced into reacting to the issue. Its answer is to seek help from a university professor "to produce a document about possible interference of PLC techniques on radio listening". This document is expected to be ready two weeks after the deadline for public consultations in Germany. A very helpful contribution after two years of non-action!
Andy Sennitt, Radio Netherlands. web site, February 2, 2001


--Commercial--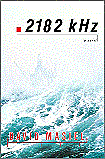 World's distress channel -- and its own little pirate radio station of weirdness and pain.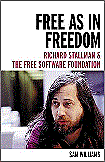 Richard Stallman's Crusade for Free Software is also a fight for freedom of expression and freedom of information -- something HCDX fully support.
Read review